Witold Stanisław Kucharczyk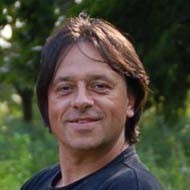 I was born in Poland and in the 1980's I got interested in the so-called huna teachings of Hawaii. I only knew a few simple techniques, but they worked very efficiently! In 1997 I learned Ma-uri massage about which I knew that its technical basics are rooted in hawaii Lomilomi. I studied Ma-uri for 5 years in Denmark and New Zealand then I became certified teacher of the Ma-uri Institute and led trainings between 2002 and 2010. This activity was finished in the summer of 2010.
Meanwhile I studied hawaii Lomilomi in Europe and Hawaii. Since 2008 I teach Lomilomi and based on my experiences and the techniques acquired so far, I formulated a training package which I named integrated Lomilomi. This training contains the essence of my knowledge, as a collection of massage techniques complementing, supporting one another.