Botond Szathmári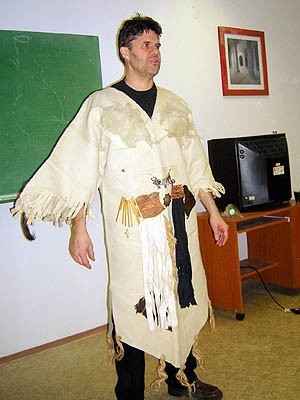 He is a teacher of religious philosophy (MA) at the Tan Kapuja Buddhist College in Budapest, Hungary. Botond is an exceptional scholar with great knowledge on different spiritual and religious traditions, such as shamanism, Buddhism, Hinduism, yoga, Islam, and also the western philosophy. He traveled Mongolia, Tibet, Nepal, China, Turkey, and Syria, in different expeditions.
He co-authored and edited several books and teaching materials. One of his recent book is Shamans and Cultures, which he co-authored with internationally renown shaman-researcher, dr.Mihály Hoppál.
Botond Szathmári teaches shamanism and yoga philosophy at the Integral Academy.