István Somogyi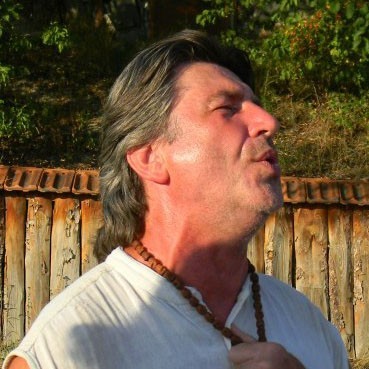 In my life the most important aspects spiritually are: the shamanic path, the practice of buddhist-like inner search and observation and teatre. Since my university years I started dealing with theatre and a few years later I founded an independent theatrical group.
On this journey my meeting with Michael Harner was decisive: he taught me the method of shamanic healing of North-American natives and in this method I recognised the ancient traditions of Hungarians.
After many years of practice and teaching yet another decisive meeting was given for me: I met the "enlightenment intensive" method, represented by Ken Cadigen. This method is a zen-style method, built upon the self-researching meditation of Ramana Maharshi and we practiced this method on long retreats. This technique has become the basic method of my life. At present I live in seclusion and mainly focus on inner practice.