Andrea Andrek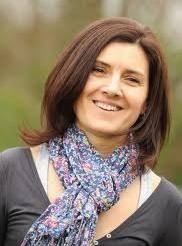 Senior student at ELTE postgraduate school's program of Behaviour Psychology (Eötvös Loránd University of Arts and Sciences, Budapest, Hungary). PhD student at Salzburg University, Austria. Organiser and lecturer of ELTE's perinatal consultant training.
Andrea is one of the main leading figures of perinatal psychology in Hungary. She participates in formulating and organising education in this field at ELTE, researches the role of hypnosis in mechanical respiration in Kútvölgyi Hospital, works as a consultant in the Pregnancy Centre of South Budapest Hospital in co-operation with Semmelweis University, research fellow in the maternity clinic of the University of Vienna, teaches at various Hungarian universities. Member of presidency in the Hungarian Society of Pre- and Perinatal Psychology and Medicine.
Andrea Andrek teaches perinatal psychology at the Integral Academy.